Date:2021-03-25 Publisher:admin
操作>>
Recently, the Jiangxi University Curriculum Resource Sharing Management Center issued the "Notice on Holding the First Jiangxi University Teachers Teaching Innovation Competition (Final)". Mrs. Cao Zhongzhen from the Law School of Nanchang Institute of Technology successfully entered the finals.
NIT attaches great importance to this competition, in order to strive to achieve good results in the provincial finals, to achieve the goal of being based on the provincial competition and rushing into the national competition. On March 19th, the Academic Affairs Office of our school held a provincial on-site pre-match guidance meeting in the 414 smart classroom in Building D. Professor Tan Guangxing, a well-known educational expert in Jiangxi Province, was invited to guide the participating teachers. The school's vice president, Professor Chen Zhilong, and supervisory office Professor Wu Xiaohua, Director, Professor Yao Weiguo, Director of the Academic Affairs Office, and Professor Yao Huaisheng, Dean of the School of Law, came to the scene to give guidance.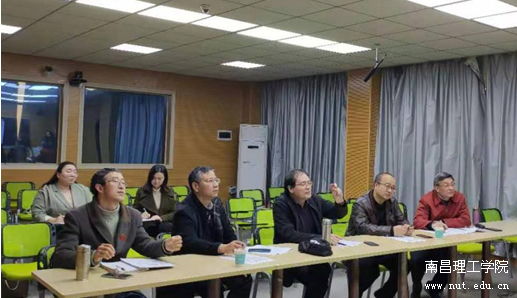 At the meeting, Mrs. Cao Zhongzhen made a report on the teaching innovation design at the simulated finals and answered questions raised by the experts. The experts gave detailed instructions to the participating teachers in combination with the report and the question and answer session. Through this training and guidance meeting, the team of participating teachers clarified the final preparation direction and established the belief in winning.